As it stated in Oklahoma's Joe Mixon, one of the top running backs in the country, did not attend the NFL combine this week because of a 2014 altercation involving the Sooner in which he punched fellow student Amelia Molitor in the face and broke her jaw.
Footage of Mixon talking to Molitor before striking her did not surface until Dec. 16, 2016.
Actions have consequences, but Detroit Lions general manager Bob Quinn thinks that's "unfair" in some cases.
Regardless of the reason, Quinn told Sports Illustrated Wednesday that it's "a disappointment" Mixon wasn't invited to the combine where he would've been able to show off his football skills.
Even though Mixon was not convicted, the league has the power to ban a prospect after evaluating "the underlying circumstances involving the player.
as informed in
Detroit Lions GM Says It's "A Disappointment" That Joe Mixon Isn't At The NFL Combine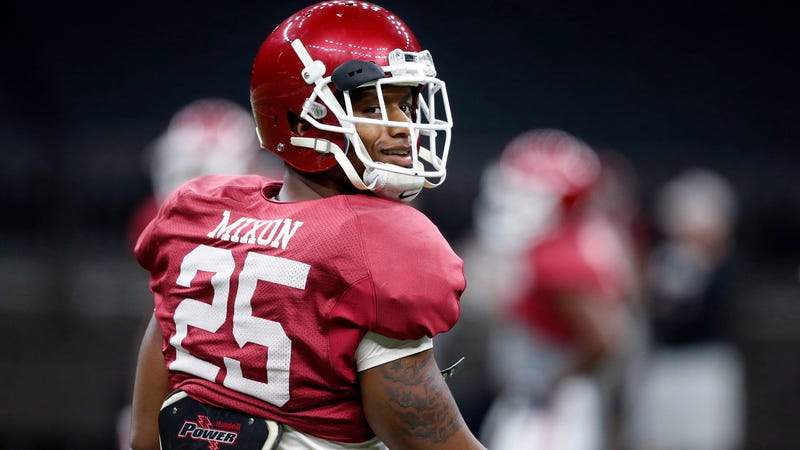 Detroit Lions general manager Bob Quinn thinks that's a real shame.
Mixon was suspended for a year by the Sooners before rejoining them and establishing himself as one of the Big 12's top running backs this past season.
Quinn isn't excusing Mixon's actions, but his grievance isn't a particularly sympathetic one.
Baylor receiver Ish Zamora—who was suspended for three games by the Bears for beating his dog with a belt—was also left off the invite list.
Photo Credit: Gerald Herbert/AP ImagesJoe Mixon was the most notable player excluded from this year's NFL Combine, a result of the running back's decision to punch Oklahoma student Amelia Molitor in the face at a Norman restaurant in July 2014.
as informed in
Lions GM disappointed Joe Mixon not invited to NFL combine
"We come here to see the best college football players in college football.
Detroit Lions general manager Bob Quinn was disappointed to learn that former Oklahoma running back Joe Mixon was not invited to the NFL combine but will leave a door open for the Lions to evaluate him, according to Michael Rothstein of ESPN.
Quinn says the Lions would have long discussions before determining whether or not to draft Mixon.
• Combine blog, Day 1: Browns officially enter the QB marketEarlier in the week, Mixon said that he made a bad decision when he punched the woman.
"I made a bad decision," Mixon said to Pro Football Talk.
This content may collect you by James Connor
To follow all the new news about NFL